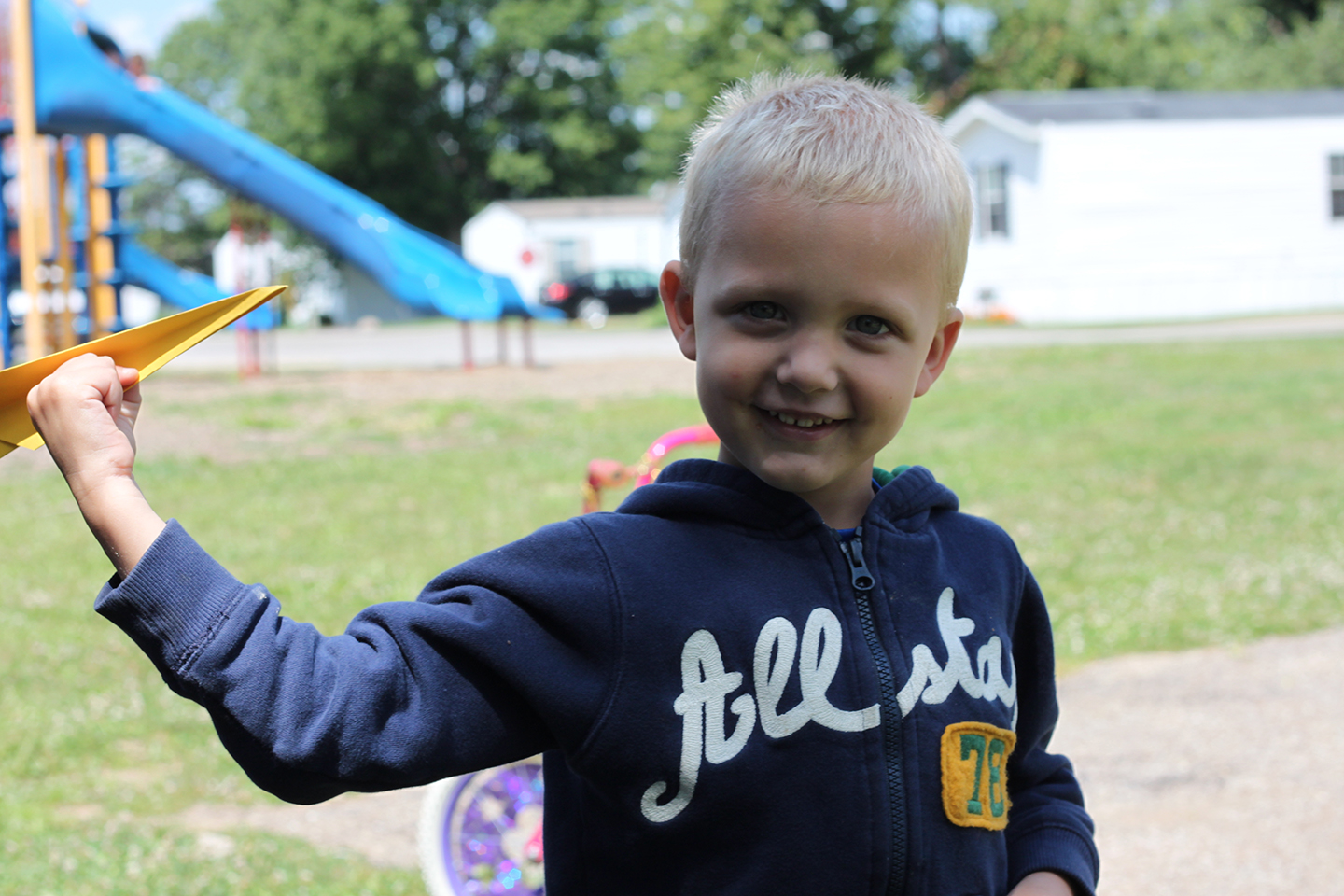 By Bob Dolgan
Campaign Manager
In the past four weeks I've been to Washington, the St. Louis area, Springfield, and of course, Chicago, helping spread the word about summer meals and learning about solutions that will ensure more children receive food. It's easy for those of us who mostly sit at desks in climate-controlled offices to conceive of ideas for ending summer hunger, but the reality is that implementation is a generational challenge that requires dramatic policy change and a broad array of stakeholders. There is no universal solution for summer hunger: every region, every state and every community faces unique barriers.
The challenges during summer are clear: Only 15 percent of low-income children in Illinois receive summer meals.  A total of more than 640,000 children in the state are food insecure, meaning they face uncertain or limited access to food. In addition to enacting a new Child Nutrition Reauthorization, I believe there are three opportunities that would ensure children are fed: extensive education of the public, a re-shaping of the summer meals experience and an injection of private funding.
Child Nutrition Reauthorization: First and foremost, we need a strong Child Nutrition Reauthorization to replace the law that expires Sept. 30. CNR will set funding for all child nutrition programs, including school breakfast and lunch, and summer meals, for the next five years. Proposals in the Senate's recent draft of a bill would enable the delivery of mobile meals, aiding children in urban and rural areas of Illinois. In urban areas, crossing busy streets in high-crime areas is a safety hazard; in rural areas, existing sites are far apart (some counties do not have any sites at all). Summer participation would increase almost immediately if the new bill is passed.
Educating the public is important, both for the families we serve in summer and the potential supporters of the program. Many families simply don't know where meals are available. And if they do know, it can be daunting to go to an unfamiliar site in a time of great need. The majority of sites are open to any family, including public schools that offer a welcoming environment, and in Chicago, "Lunch Stop" food carts outside of CPS sites. (Note: Our No Kid Hungry Illinois program is a proud funder of the Lunch Stop program.) Anyone in the general populace can help connect families to summer meals. If you don't know someone in need, someone you know does. Our social media platforms and website, www.summermealsillinois.org, make it easy to share information.
There are more than 1,700 summer meal sites in Illinois, and every one is unique. They range from Camp Ondessonk, a sleep-away camp in southern Illinois' Shawnee National Forest, to Altgeld 13136, a building in Chicago's Altgeld Gardens' public housing complex. Due to resource constraints, many sites cannot provide much more than a meal when children arrive at their doors. Recreational and educational activities, though, bring sites alive with the sounds of children at play while addressing the academic "summer slide" that takes place children are not in school. At outdoor sites surrounded by asphalt, even one picnic table transforms the experience. Making summer sites about more than food adds dignity and respect for the people we serve.
More dollars are needed at every level of the Summer Foodservice Program, starting with funding for the meals. Most summer providers do not have the equipment or resources to offer made-from-scratch meals to children. The quality of the meals makes a significant difference, particularly for teens who already are fickle eaters. Additional dollars to acquire tasty, quality ingredients would help. Many programs, entirely operated by volunteers, have been hit hard by state budget reductions and have struggled to keep their doors open. And if new provisions are available in the next CNR, we will need transportation to reach distant rural areas and the infrastructure to serve urban and suburban areas where there are gaps.
Summer is only one component of the solution to child hunger. We face challenges during the breakfast and after-school time periods, too. But as summer winds down, we have opportunities to think about what more we can do in time for next year. And inch closer to a day when no child goes hungry.
Learn more: follow @RiseAndShineIL, @SummerMealsIL, @EndHungerIL