Rise & Shine Illinois is partnering with Action for Healthy Kids to celebrate the sixth annual Every Kid Healthy Week, a national health observance that shines a light on the great efforts schools are making to improve the health of their students. Every Kid Healthy Week recognizes wellness achievements in school communities. Visit Action for Healthy Kids for resources and a toolkit to engage staff, students, parents and community members in a celebration of school wellness.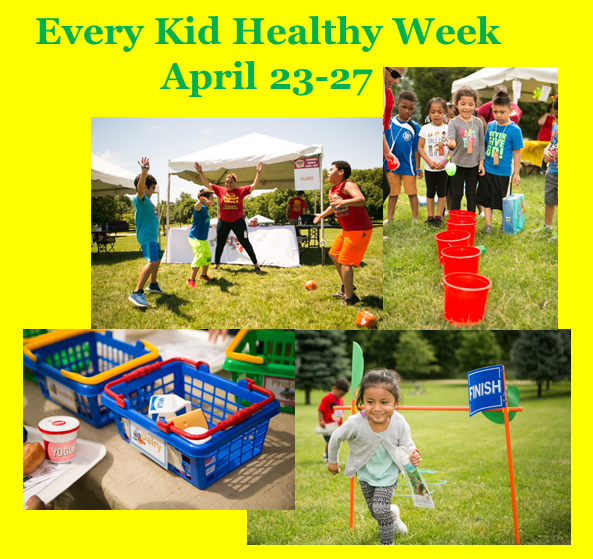 5 Things You Can Do:
Highlight your school breakfast program – promote a new breakfast item, revamp your menu, and/or hold a taste test of potential new breakfast items.
Host a family fitness night – an event that involves physical activity and healthy eating can help you share positive messages beyond the classroom by engaging and educating parents and motivating students to practice healthy behaviors at home.
Organize a Health and Wellness Fair – an opportunity to engage students, parents, and the entire community in healthier eating and physical activity.
Gather the community for a Fun Run – Runs, walks, and races are a great way to get students outside and moving. They also teach the value of competition, sportsmanship and can encourage teamwork to achieve a common goal.
Apply for one of Action for Healthy Kids school grants: Visit Action for Healthy Kids to learn more about School Breakfast, Game On, and Parents for Healthy Kids grants. Applications are due Friday, April 6.